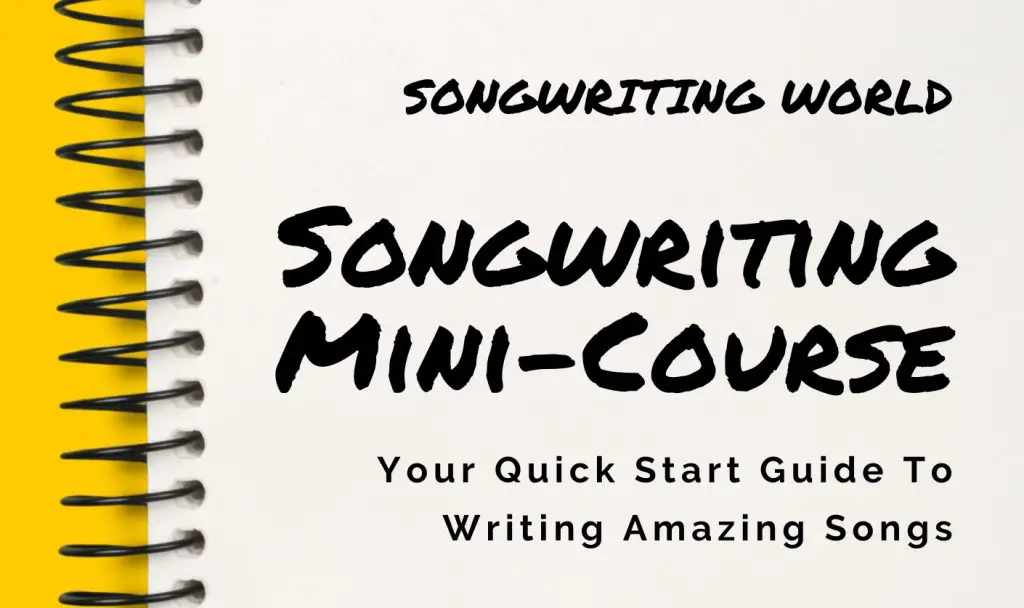 You Can Reach a Larger Audience By Sharing Your Music Online. Here's Where To Upload for FREE:
If you've wondered how to upload your song online for free, you're in luck. There are so many great options for musicians like you to grow a fanbase from zero. As an up and coming musician, making your songs accessible allows you to connect with your audience instantly.
As new ways to promote and profit from your music become available online, it's important to choose a platform that meets your needs.
If you are looking to expand to a broader audience, promote your work, or make your music available in high quality.
Here are my recommendations for the best places to upload your music online for free and my suggestions about some sneaky tech stuff you should be aware of.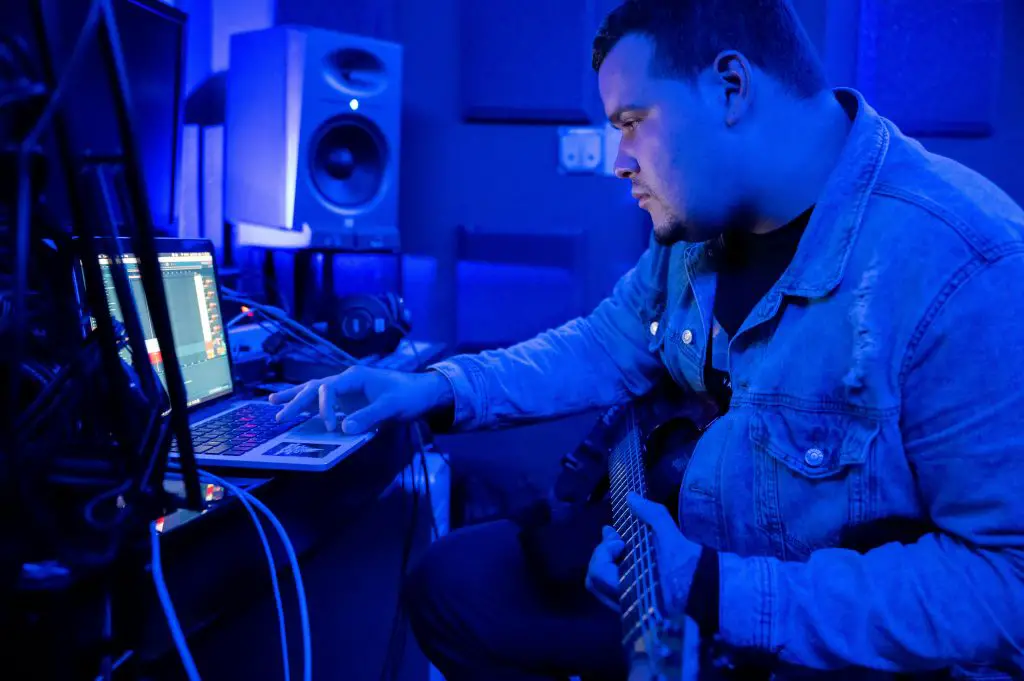 YouTube: Best Place to Grow a New Fanbase
Hands down— if you're looking to release a single music video, YouTube is the way to go. It costs nothing to set up a YouTube Channel, and the platform is among the most user- friendly.
YouTube has a giant audience of very engaged and interested people who are looking for interesting content. In fact, it's the single largest place on the internet where people discover new music.
"But what if I don't have a music video?"
The exciting thing about YouTube is that it's not necessary to even have recorded music to build a fan base. Vloggers, influencers, and just plain folks have suddenly found themselves with an audience just by uploading videos from their phone that others found interesting.
A good way to start is to find topics that you enjoy in addition to your music and creating videos talking about those topics. These don't have to be high-budget, super fancy videos. They can just be you talking into your phone's video camera about the topics you're interested in. Then you can also mention that you're a musician and that you have a link in the description of the video where they can download a free song or link to a music video you've uploaded to YouTube.
You Can Start and Grow a Fanbase on YouTube
What this means is that YouTube is not only a great place to upload your music videos, it's also a perfect place to start building a fanbase from zero.
Even at the time of this writing (late 2020), YouTube is growing faster and faster with more eyeballs than ever watching content uploaded here.
Get Attention on Demand with YouTube Ads
They also have an option of advertising your channel. Investing in your music on YouTube will bring even more views to your video.
If you have a particular video or other content that you want people to see you can easily pay for advertising on YouTube. Imagine getting your music video to play just before your favorite artist's music video. Their fans can become your fans too! Even with a small budget you can begin to gain traction and grow an audience the way you want to.
You can also control where your ads will be displayed. So, for example, say that you'd like to grow your fanbase in Los Angeles, or Germany, or somewhere else… You can pay for ads to show your music videos specifically to people in those cities. It's simple, but powerful. Of course, you'll need to pay for ads to make this work but you can always just focus on the free, organic ways of growing an audience on YouTube.
There are a few other ways to make money off your video as well, for example by linking to a book you wrote or to a product that you use. When viewers click your link and buy then you can earn a small commission.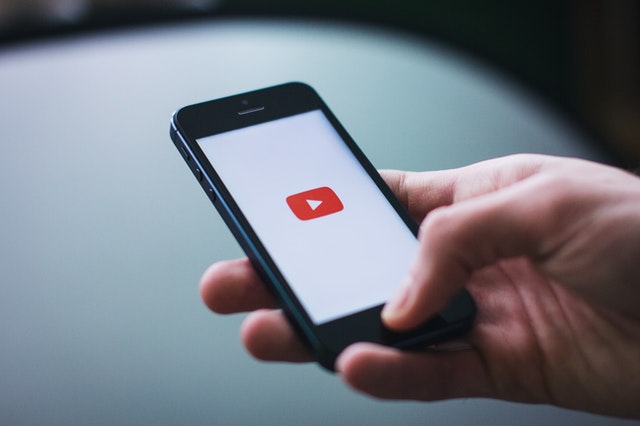 SoundCloud
SoundCloud is one of the largest platforms to share your music with the world. It's useful if you want a high-quality, easy to use platform to share your music with other people in the music industry.
For example, if you're promoting a single and trying to get press you can easily send them a link to Soundcloud or host one of their streaming widgets on your website.
It's a well-known and respected site and many people have the app already downloaded on their phone.
One of the most useful additions to SoundCloud is the smartphone app, which offers streaming. This gives listeners the ability to listen to your work, or discover your music by pairing you with similar artists.
After your 30 day free trial, SoundCloud charges an $30 annual subscription fee for their basic package.
Many musicians shared their disappointment with SoundCloud's decision to change over to a paid business model. Many complained they didn't make enough money on the platform to justify the fee.
Although you do not get paid for sharing your music via streaming, it has the potential to expand your audience and bring in paying customers, or at least to help you secure paying gigs.
Even with the negatives, SoundCloud has remained a very popular platform among musicians.
I view SoundCloud more as a useful tool for musicians to share their music rather than a place to make new fans. Artists who often collaborate with others or are actively promoting their music to press will get the most use out of this service.
DJs, rappers, producers, and songwriters seeking collaborators use this platform to find other people in their genre who would make good collaborators. If this is you, then SoundCloud may be a place you want to focus some attention to make your music easily accessible to the people you most want to work with.
BandCamp
Ok, hands down this is the best way to independently showcase or release an album or singletrack. Many bands as well as artists have successfully done so here.
If you already have a strong fan base and want the ability to easily monetize your music, this is the way to go.
When you sell a song or album, BandCamp charges a small percentage of the sale. It's worth the small commission to have a risk-free way to share your music and get paid.
To sweeten the deal, they offer one day a week in which the artist receives 100% profit— which shows they care about the artists they host.
In short, Bandcamp makes is super easy to make your music available for sale. Many music fans use this platform to discover new artists. Your new release could benefit from this attention. However, I see the main use of Bandcamp as an easy to use platform for making music available for sale.
They also offer the ability to create merch and sell it side by side your music.
They package up your album in a professional package with album art as well as meta data such as the songwriter's name, publisher, and year of publication included in the files that users get when they buy music on Bandcamp.
There is also a useful app and lifetime streaming access to music that fans bought.
Streaming Services like Spotify, Apple Music, Tidal and Deezer
There are a plethora of streaming services for listeners to hear your music. All differ from one another, but serve the same purpose— to present your music to a larger audience.
Choosing a streaming service is a good option for listeners to hear your work in high quality, from the comfort of their home, car, or office.
However, they are not free. But are they worth it?
Uploading to a streaming service requires you to acquire a barcode attached to each song. Once you have the barcode, you will be able to use these services easily.
Having your music added to these popular companies definitely has its perks. You can gain a fanbase by being linked to similar artists, as well as having your work accessible by millions of users worldwide.
Some companies like Cd Baby offer packages that will add your music to these platforms for you for a small fee and print physical copies of your work.
Ultimately it's up to you which one you prefer, or to use several. Spotify is number one for musicians in the game because of the potential to profit. Once your song reaches a certain threshold of listens, you will be compensated.
Which Music Platform Is Right For You?
Now that you have reviewed your options, it's time to decide which is best suited for your needs. Start off by considering your main goals are with the platform.
Are you seeking to grow your fanbase, make your music available for sale, or finding collaborators? Each site is uniquely suited to meet one or more of these needs. At this time, it doesn't look like any particular site checks all the boxes, though. It's likely you'll want to use more than one.
Some musicians want to have the ability to collaborate with others by finding other artists through any of these services.
Other artists are mainly wanting their music to reach a mass audience. In addition to uploading your music to an online platform, remember to look into alternative sources of promotion.
Album reviews, blogs, newspaper write-ups will get music lovers to your online platform!
As time goes on, the way artists can showcase their music online will continue to evolve.
Technology makes it even easier to get your music directly to your fans without the use of a record label.
Knowing what's available as well as what options suit you best is the key to success.